Toby Sterling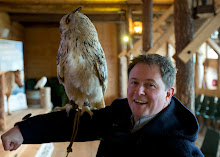 Contact me
On Blogger since June 2007
Profile views - 4612
My blogs
Blogs I follow
About me

Industry

Publishing

Occupation

Reporter

Location

Amsterdam,

Netherlands

Links
Audio Clip
Introduction
I'm just this guy, you know? Any opinions I accidentally express on this site are not those of my employer. Old friends (or foes, for the nostalgia) from Palo Alto, Swarthmore, Rome, Philadelphia, Paris, Berkeley or Amsterdam feel free to drop me a line...
Interests

Technology, guitars, Athens 415-404 BC.

Favorite Movies

The Good The Bad and the Ugly, Raiders of the Lost Ark, Barry Lyndon, La Vita e Bella, Cool Hand Luke, Monty Python and the Holy Grail, Chinatown, All the Prsident's Men, The Terminator, Clockwork Orange, The Shining, Reservoir Dogs, Office Space, The Sting, Alien, The Princess Bride, The Fifth Element, The Sixth Sense, The Big Lebowski.

Favorite Music

Bob Dylan

Favorite Books

Illiad, Odyssey, Bacchae, Symposium, The Birds, The Bible, (Old Testament, New Testament, ) the collected works of Shakespeare, Search for Lost Time, What Ho Jeeves.
Paper or briefs?
Briefs because 'brevity is the soul ... '