Marie McGrath (The Joy of Fashion)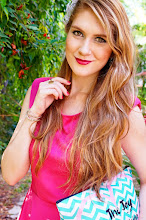 Contact me
On Blogger since October 2009
Profile views - 27045
My blogs
Blogs I follow
About me

Gender
Female
Industry

Construction

Occupation

Operations Manager

Location

Panama City,

Panama,

Panama

Introduction
I'm a happy girl who loves fashion. I love making colorful and feminine outfits! Visit my blog to learn more!
Interests

Fashion, crafts, baking.

Favorite Movies

Twilight, Harry Potter movies, A Cinderella Story, Pirates of the Caribbean

Favorite Music

Piano, pop, electronic, rock.

Favorite Books

Twilight books, Harry Potter books.