Dianne In NZ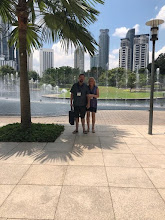 Contact me
On Blogger since December 2007
Profile views - 1943
My blogs
About me

Gender
Female
Industry

Internet

Occupation

ERP - Early Retirement Planner

Location

Massey,

Auckland,

New Zealand

Introduction
I am lucky enough to be working online from home and have well over 25 years on and offline experience with being self-employed, all in between raising a family. (all grown ups now) :) I feel I have so much to share and a wealth of life experiences. I am a mother and a Grandmother. Happily married to Kevin and love to laugh as much as possible (good for the soul) I am loyal and honest and whatever is on my blog is in good faith, from my own personal experiences. I do listen to my gut instincts and not all the hype. I do learn something new every day.. even still. LOL I am contactable and I do love to help others as best I can. Time is precious, enjoy each moment as it comes. Dream Big, Win Big & NEVER GIVE UP. Sincerely Dianne (theweavers)
Interests

Helping People, Family, Travelling, Puzzles, Jokes & Quotes, Cooking, Fishing, Fine Wine

Favorite Movies

What Dreams May Come, The Secret, The Colour Purple, A Long Kiss Goodnight, Ghost, Terminator, Plus Many Good Comedies...

Favorite Music

70's to 90's and even the new stuff...Too many to mention them all.. :)

Favorite Books

Don't Sweat the small stuff, The Master Key System, Charlottes' Web from childhood & Anything I can learn from mostly.