Jim Dorey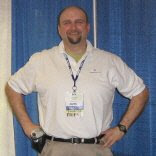 Contact me
On Blogger since September 2002
Profile views - 18550
My blogs
About me

Gender
Male
Location

Halifax,

Nova Scotia,

Canada

Interests

Family, 3D, S3D, Movies, Wristwatches, Watches, Ecat, Gaming, Sci-fi, Thrillers, Horror, Action, PS3, PC Gaming, Hiking, Walking, Camping, Travel, Computers

Favorite Movies

AVATAR, THE AVENGERS, MONTY PYTHON AND THE HOLY GRAIL

Favorite Music

Sean Connery 'singing' "In My Life" on George Martin's tribute to the Beatles. Listen to it. Do it.

Favorite Books

Anything Tolkien.