Bookworm Brandee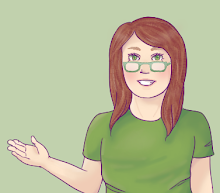 Contact me
On Blogger since December 2011
Profile views - 9286
My blogs
Blogs I follow
About me

Gender
Female
Occupation

Bookseller

Location

Colorado,

United States

Introduction
Hey, thanks for stopping by. My name is Brandee and I am a bookworm. I enjoy all things bookish. When I'm not reading a book, I'm looking for my next book, reading a favorite author's blog, or reading another book lover's blog. I like to read just about everything and lucky for you (or maybe not), I like to talk about what I read. Although I'm a native Texan, I make my home in Colorado, and I live with my husband and three kiddos.
Interests

Reading, knitting, reading, hiking, reading, hanging out with my kids, reading, baking, reading, scrapbooking and also reading!

Favorite Movies

Pride & Prejudice, any John Hughes film, Shakespeare in Love, Cold Mountain

Favorite Music

I love the Foo Fighters, Dave Matthews Band, The Killers, Lady Antebellum, Dixie Chicks, Iron and Wine

Favorite Books

I really have too many to list but a few of my favorite authors are Jane Austen, John Steinbeck, Maggie Stiefvater, Ilona Andrews, Rachel Vincent, Kim Harrison, Richelle Mead, Sarah Dessen...oh the list goes on and on...