Peggy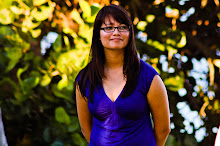 Contact me
On Blogger since November 2005
Profile views - 30776
My blogs
Blogs I follow
About me

Gender
Female
Industry

Student

Occupation

Pharmacy Technician/Pharmacy Student

Location

Louisville,

Kentucky,

United States

Introduction
After much debate (more so with myself), I've decided to make one of the biggest decisions of my life and really take that plunge... I'm going to culinary school after I finish with my Biology degree. I keep thinking of reasons why not, and the ones that I think of... are just frankly, not good enough reasons not to.
Interests

Music, Cooking, Traveling, Fitness, Restaurants, Photography, etc.