Christopher Berry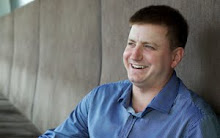 Contact me
On Blogger since May 2008
Profile views - 5323
About me

Industry

Internet

Occupation

Co-Founder, Chief Science Officer

Location

Toronto,

Ontario,

Canada

Introduction
Data scientist and marketing scientist. I turn data into products. Co-Founder of Authintic. Twitter @cjpberry @GetAuthintic
Interests

Predictive Analytics, Machine Learning, Data Science, Evidence Based Marketing, Marketing Science, Data Science, Social Network Analysis, Text Mining, Sentiment Analysis / Tone Analysis, Support Vector Machines, Text Analysis, Attribution, SaaS, SPSS, Octave, Python, Omniture, Google Analytics, Coremetrics, Models, Systems Thinking, Lean Methods, Research and Development, Financial Services, Luxury, Fast Moving Package Goods, Transportation, Aviation Policy, Road Safety, Keyword Stuffing

Favorite Books

Predictably Irrational, The Origin of Wealth, Collapse, Downfall, Canada's Founding Debates.