CoffeeBar Kid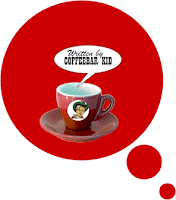 Contact me
On Blogger since February 2007
Profile views - 1059
My blogs
About me

Gender
Male
Location

Wellington,

New Zealand

Introduction
Kia Ora. This is Groove's Book Report website. we review books, We talk about books, We interview authors and we make recommendations. If you love what you see leave a comment. If you don't - we do it as well, then we can improve things. Thanks for stopping by. PS If you have any suggestions for books to review email the CoffeeBar Kid at tim_gruar@yahoo.com
Interests

Books, literature, Music, Jazz, History, Arts

Favorite Movies

Bogart, Austin Powers, The Brat Pack, Music Docos

Favorite Music

Lounge and Jazz

Favorite Books

Oh, where to start!