Eileen Joy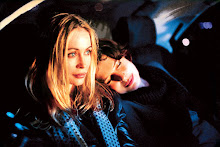 Contact me
On Blogger since July 2006
Profile views - 14676
Blogs I follow
About me

Gender
Female
Industry

Publishing

Occupation

Lead Ingenitor, BABEL Working Group + Director, punctum books

Location

Brooklyn,

New York,

United States

Introduction
I am a machine hidden in the woods that distills spirits into potency through a process of slow condensation. [Go to: www.babelworkinggroup.org]
Interests

Old English literature, cultural studies, ethics, embodiments, affectivities, erotohistoriography, post-humanism, speculative realism.
You've broken up with your old band and are about to release your first solo album. Please write the liner notes:
Imagine Tears for Fears and Billie Holiday thrown into a mosh pit together. Now make a pitcher of vodka martinis, no vermouth, and sit back. Better than valium.