RonsWife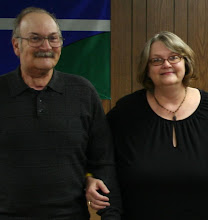 Contact me
On Blogger since August 2008
Profile views - 1221
My blogs
About me

Gender
Female
Industry

Education

Occupation

Library Assistant

Location

Wisconsin,

United States

Introduction
Wife turned widow, then turned cancer patient; mother of 3 wonderful young adults; Left my fantastic job in the High School Library after my husband's death. I miss it every day!
Interests

Finding a way to survive without Ron, and winning my own war against cancer.

Favorite Movies

Sunset Boulevard, Of Human Bondage, Steel Magnolias, Terms of Endearment, Now, Voyager, Lord of the Rings trilogy, Any Stephen King movie (even the bad ones), The Stand is my favorite, Old classic horror movies, even the old "so bad they're funny" horror movies (The Thing with Two Heads is a classic!).

Favorite Music

Oldies, Classic Rock, a little Country, some Contemporary Christian

Favorite Books

Wally Lamb, I know this much is true--hands down favorite book ever. All of Stephen King and Dean Koontz. Jodi Picoult. Currently reading books on grief.