holly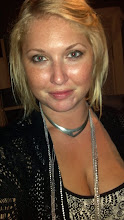 Contact me
On Blogger since August 2010
Profile views - 1121
My blogs
Blogs I follow
About me

Gender
Female
Industry

Arts

Occupation

Designer, Artist, Student

Location

Greensboro,

NC,

United States

Introduction
I'm left handed, blonde, and polish. Any questions? I'm also an artist, handy(wo)man, and student. I love animals, learning new concepts and approaches, and shiney things.
Interests

drawing, painting, creating, learning, snowboarding. . . .

Favorite Movies

Princess bride, pulp fiction, snatch, what dreams may come, and frida was pretty sweet too.

Favorite Music

Ani DiFranco, then some more ani. Just when you think you've heard all the ani, along comes some new ani. lovin the ani. And also 90's alternative, panic at the disco, radiohead, moby, modest mouse, mumford (hey - i was listening to them long ago!), of monsters and men, keller williams, jack johnson, john lennon. and the doors.

Favorite Books

i read like 25 books last year. . . phantom tollboth was actually pretty good. the black unicorn used to be my favorite back in the day.
What's the earliest you've gotten up to watch cartoons and what did you see?
I would say the latest I've stayed up is earlier than the earliest I've been up, and I think cowboy bebop is the last one running right now on adult swim before tom and jerry.