Helen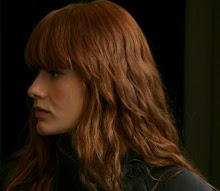 On Blogger since January 2006
Profile views - 6069
My blogs
Blogs I follow
About me

Gender
Female
Industry

Communications or Media

Occupation

Photographer

Location

Queens,

New York,

United States

Introduction
follow me on twitter! I have been drawing these toons in my journal for the last 8 years, and compiling them into little 3"x3" books for my friends for Christmas. I just love drawing them. One day a friend suggested I make them into a blog - so here we are. Usually I draw them on the subway, being inspired by the people there or sometimes they are autobiographical.
Interests

International films, playing the guitar, music (indi), New York history, photography, Writting music...

Favorite Movies

Children of Heaven, Eternal Sunshine of the Spotless Mind, Harold and Maude, Rushmore, ...

Favorite Music

Innocence Mission, Daft Punk, OK Ikumi, Beck, Joni Mitchell, Prince, The Faint, The Hives, Elliot Smith, Camera Obscura, Cat Power, The Cartigans, Blonde Red Heads, Ben Folds, Belle & Sebastian, The Microphones, The Postal Service, Death Cab for Cutie, ...

Favorite Books

My name is Asher Lev, The Little Prince, The diary of Ann Frank, Philosophies of Andy Whorehol from A to B, and the Perks of Being a Wall Flower.
What kind of tape is best for creating a sculpture?
duct tape