kalea_kane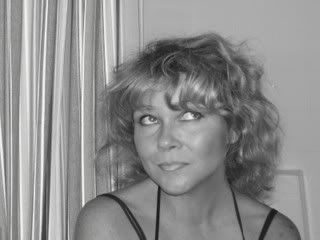 Contact me
On Blogger since October 2007
Profile views - 24919
My blogs
Blogs I follow
About me

Gender
Female
Industry

Communications or Media

Location

Prescott,

Arizona,

United States

Introduction
Still relatively new to Arizona. I have lived on both coasts...I may be working my way inward now. :) I am the mom of a pretty awesome 17-year-old boy (though at this point he would wig out on my saying boy, kid or anything less than teenager) and the wife of a very amazing man. I have been blessed beyond measure when it comes to love, and isn't that really where the blessings count the most? I like to watch people and often I like to comment. I also enjoying helping people, but I kind of get saddened by seeing the same person always in the same boat.
Interests

Reading, photography, music, hiking, biking, geocaching, comedy, sight seeing, observing, people, dancing, walking, musing, and amusing.

Favorite Movies

Too many to list, but let's just say I am not just a chick flick lover.

Favorite Music

Alternative rock, country, Christian Alternative, and occasional dance music.

Favorite Books

Heartburn, Sue Grafton novels, James Patterson, Ted Dekker, Rachel Hauk, Sharlene McClaren, and a plethora of others.
Your hand has been replaced by a rubber stamp. What does it say?
Seriously? My hand has been replaced by a rubber stamp? What on Earth kind of question is that? Okay...I'll get off of my high horse and answer it. It would be my signature. Why? Because how else am I going to sign my name with a rubber stamp for a hand. Honestly. ;)