TJ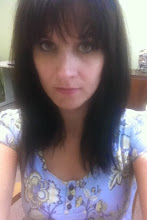 Contact me
On Blogger since December 2006
Profile views - 7504
My blogs
About me

Gender
Female
Industry

Non-Profit

Location

Central Washington,

United States

Introduction
We're a bunch of rednecks up here in Central Washington, just waiting for our own reality show. There are twin 4 year old hurricanes that are always into something. An 8 year old with a Minecraft obsession and ADHD. And an 11 year old drama queen that has already started in musical theater. Us adults work full time and try to make ends meet. We are loud, we are wild, and often inappropriate. Hey, it's just another day at the Kihn's.
Interests

Gardening, blogging, harassing the cats, walking the dogs, teaching Sunday School, living on a budget, bringing awareness about Twin to Twin Transfusion Syndrome.

Favorite Movies

Gone With the Wind, The Women, Dark Victory, MASH (ok maybe more the series on DVD than the movie, but it keeps me on the couch when I'm sick)

Favorite Books

Anne Perry novels, Owen Parry novels, Ann McMillan novels, Steinbeck.