Daryl Andrews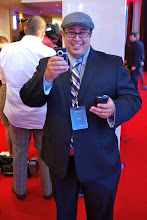 Contact me
On Blogger since March 2011
Profile views - 2548
My blogs
Blogs I follow
About me

Gender
Male
Occupation

Funemployed (part-time youth care worker)

Location

Kitchener,

Ontario,

Canada

Introduction
Daryl Andrews is a former pastor, living in Kitchener-Waterloo, Ontario. With his new found time being a trophy husband, Daryl spends the majority of his time: volunteering, cooking, watching movies, reading theology, playing board games, and blogging. Daryl has a couple decades of board game experience, and hopes to spread the good news of what board games can be.
Favorite Movies

Star Wars, Children of Men, Shawshank Redemption, Life is a House, Lord of the Rings, P.S. I Love You, Lord of the Rings, Rocky, Baseball: a film by Ken Burns, Forest Gump, Sandlot, Good Will Hunting, Rudy, etc.

Favorite Music

U2, Jon Foreman, Sigur Ros, Mikes Davis, Shad, Miles Davis, John Mark McMillan, Micahel Buble, Mumford & Sons, Ray Chales, Derek Webb, etc.

Favorite Books

To Own a Dragon, The Bible, Hunger Games, The Irresistible Revolution, Love Wins, The End of Religion, The Shack, Exiles, Velvet Elvis, Hamlet, Rumble Fish, etc.