Alexis AKA MOM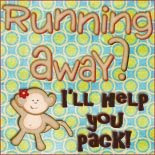 Contact me
On Blogger since January 2008
Profile views - 103957
My blogs
Blogs I follow
About me

Gender
Female
Location

Tacoma,

Washington,

United States

Introduction
Hi my name is MOM oh wait my birth-name is Alexis. These days it's MOM and yes that's right it comes out at a level higher then a scream! I have 2 very active boys. Hope you enjoy the wacky world I call life between working full time and taking care of the 3 boys (that includes my husband).
Favorite Movies

I'm a freak about the 80's movies. Put on Pretty in Pink, 16 Candles, Breakfast Club, Can't by me love or Dream a Little Dream and I'm there! They don't make movies like they use to, ones you can watch years later and still enjoy. We don't have actors like Molly Ringwall, The two Coreys (Pre-2007 melt downs) and Patrick Dempsey (Pre McDreamy)

Favorite Music

I'm so a product of my father and the older I get the more I turn to Classic Rock. Just love movies you don't get the same passion and drive as you did in the 60's and 70's. You would think I was a lot older than I am. I'm a huge fan of The Beatles, Pink Floyd and SuperTramp. Love Sunday morning's on KZOK for Breakfast with the Beatles.

Favorite Books

I'm a book worm, now that I have kids I don't get much time to read. I found that books on CD are great for the car. I'm sure my kids don't feel the same way, but currently they are too small to complain much. When I hear crys for the Wiggles I just turn it up louder :). I love murder mysteries with a woman lead!
What reason do you have to believe the earth is flat?
It would be made out of cookie dough, because mom always told me I would get worms if I ate it and I just have to share that with everyone! The victory is that I've last this long!