PrathibhaSreejith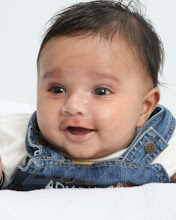 Contact me
On Blogger since December 2008
Profile views - 10464
My blogs
Blogs I follow
About me

Gender
Female
Industry

Technology

Location

Maryland,

United States

Introduction
A person who loves to lead a simple life, who some times laugh too much on silly things and beleives life comes with no guarantees. I'm a dedicated mother of two, a devoted wife, a darling daughter, a dear sister and a loving friend. As every human I would love to dance in the pouring rain, wake up seeing the beautiful sunrise but I rather beleive the best things in life are: Breath in your nostrils, light in your eyes, flowers at your feet, duties at your hand, the path of right just before you. Then do not grasp at the stars, but do life's plain, common work as it comes, certain that daily duties and daily bread are the sweetest things in life.
For Any Queries please contact Cook-Ezee at cookezee@gmail.com
Interests

Reading, Listening to Music, Cooking, Baking...