The Rev Michael W Hopkins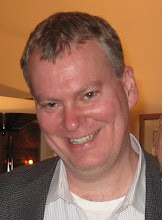 On Blogger since September 2006
Profile views - 6185
My blogs
About me

Gender
Male
Industry

Religion

Occupation

Episcopal Priest (retired)

Location

Hornell,

New York,

United States

Introduction
Michael W Hopkins is an Episcopal Priest who serves as priest-in-residence at St. Thomas' Church, Bath, NY. After graduation from seminary in 1988, he studied in the doctoral program in Liturgical Theology at the Catholic University of America, Washington, DC. He served parishes in Glenn Dale, Maryland, and Rochester, New York. Michael was President of Integrity, the advocacy group for LGBTQ Episcopalians and their supporters, from 1998-2003. He received an MFA from Seattle Pacific University in 2019. He now lives in the Finger Lakes region of Upstate New York with his husband John Clinton Bradley. He serves on the boards of the Finger Lakes SPCA and CASA-Trinity, a multi-county provider of addiction and mental health services.
Interests

Theology & Liturgy: Baptism and Eucharist, Creation, Biblical Interpretation, Political & Social Theology. Personal: Animal Care, Mental Health Advocacy, Writing, Travel.