Lati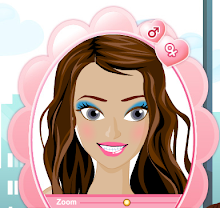 On Blogger since September 2008
Profile views - 2174
My blogs
About me

Gender
Female
Industry

Science

Occupation

Research Postgrad

Location

Dublin,

Dublin,

Ireland

Introduction
will tell you later...
Interests

I get bored easily, so i constantly need new hobbies and new challenges! I luv readin, DRAWING, listenin to music, programmin (esply when workin on a new proj), dancin, cookin (its soothin sometimes), watchin movies can be relaxin. I lik to hang out w/ my friends, but im not big into partyin from dusk to dawn!I luv quiet ambience! I luv doin diff things in general! party today, go bowlin 2mr, go shoppin day after 2mr, stay home and chill, etc...

Favorite Music

Diff genres: Some Pop, Nu Metal (linking park, etc), Alternative, Classical and Rock, (Fallout boys, Green Day, Muse, Papa Roach, Coldplay, Travis, Natasha Bedingfield, Gavin DeGraw, Red Hot Chilli Pepper, etc). A lot of African Music (D'Banj, Majek Fashek, Fela, Angelique Kidjo, Asa, King Sunny Ade, Ebenezer Obey, Orlando Owoh, K1, Onyeka Onwenu, 2face, Angelique Kidjo, Awilo Longomba, Magic System, Timaya, PSquare, Mo hits Allstars etc). I luv blues, jazz, r&b (Jamie Scott, Lyfe Jennings, Jon B, Joss Stone, Ashanti, Alicia Keys, Aaliyah, Destiny Child, Christina Milian, Christina Aguilera, etc), hip hop, Latin music (Sergio Mendes...), some dance (daft punk, basement jaxx, gorillaz, fatboy slim...), reggae, dancehall, socca, etc. Few Rap music ( Nas, Common, Naeto C, Ikechukwu akak Skillz, M.I., Blaize, Eve, Sasha, Kel, Da brat, Left Eye, Lil Kim, Missy E, abit of Jay Z, etc). I luv some 80s music as well!

Favorite Books

I luv anytin by Beverly Naidoo, Chinua Achebe, Penny Jordan, Miranda Lee, Lynne Graham, Jackie Collins, Waris Dirie, Wole Soyinka, Adebayo Faleti. I luv Da Vinci Code. I read alot! ***Books i love*** Animal Farm Gulliver's Travel Jack and the beanstalk puss in boot things fall apart the birthday party & the next attempt The Concubine - by Elechi Amadi O Leku - Akinwunmi Ishola Efunsetan Aniwura - Akinwunmi Ishola Lies of Silence - Brian Moore etc... i luv fairy tales, cartoons and animes, i luv readin books that capture these genres, and books that comes to life!I also luv readin romantic novels alot! :D ****Books i love to read ***** The Beautyful Ones Are Not Yet Born - Ayi Kwei Armah The Famished Road - Ben Okri Good out of Evil - Samuel Adjai Crowther etc Im a big fan of African Literature!! :D I also love Sylvia Plath, W.B Yeats, Derek Mahon, Elizabeth Bishop, Maya Angelou, William Shakespeare, Oscar Wilde, W. H. Auden and Robert Frost.