M.J.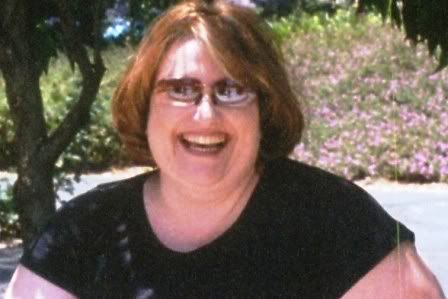 Contact me
On Blogger since May 2005
Profile views - 1014
My blogs
| | |
| --- | --- |
| Gender | FEMALE |
| Industry | Religion |
| Occupation | Seminarian |
| Location | San Ramon, California, United States |
| Introduction | I'm a seminarian in my final year and a half (or two years) of an M.Div. After taking a year off of studies to work in a large purpose-driven congregation, I discovered that my heart and passion is found in another form of "doing" church and my particular focus - Spiritual Formation and Children's Ministries. While there is nothing written here that would raise eyebrows "too high" these thoughts are reflective of my faith journey and not necessarily those of the pastoral staff or leadership of the church that I am associated with. That said, stay tuned for more adventures, life and ministry lessons as I integrate this into something that is...emerging. |
| Interests | Postmodernism, Children's Theology, Film, Pop Culture, Music, U2, Travel, Baseball, Football, Wine tasting, Art, Drama, Knitting, how to find, brew and enjoy a great cup of coffee and/or tea |
| Favorite Movies | To Kill a Mockingbird, Runaway Bride, Ray, Star Wars, Schindler's List, Adam's rib, Long Day's Journey into Night, The Producers, Monty Python and the Holy Grail, and more that I can't think of at the moment... |
| Favorite Music | Too many to choose but they include Melissa Etheridge, The Frey, White Stripes, The Knack, U2, Dave Matthews Band, Cold Play, Joanie Mitchell, Peter Paul and Mary, Aerosmith, Classical, David Benoit, Dave Koz, Tracey Chapman, Cheryl Crow, Counting Crows |
| Favorite Books | Anything by Faulkner, Austen, Dickens, Hemmingway, Steinbeck, London, Shakespear. For work - New Kind of Christian, Blue Like Jazz, Religious Potential of the Child, Post Modern Children's Ministry, Teaching Kids Authentic Worship, Searching for God Knows What, Everyday Apocalypse, Matrix Next, Church Next, Kingdom Ethics, Book of Common Prayer, Revelations of Divine Love, The Cloud of Unknowing, Home by Another Way, Any good chick lit (especially the Spa Girls and Ashley Stockdale series) |
For your birthday, your aunt gave you a maple syrup dispenser shaped like a rooster. Please write her a thank-you note:
Dear Aunt Gertie- Thanks for the rooster, I know it's not a chicken. But the maple syrup inside sure is finger lickin'!