Michael Hoffman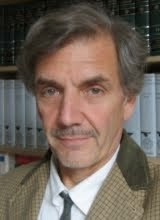 On Blogger since January 2006
Profile views - 50779
My blogs
About me

Industry

Publishing

Occupation

Writer

Location

Coeur d'Alene,

Idaho,

United States

Introduction
E-mail: hoffman[AT]revisionisthistory.org Substitute @ for [AT] in the preceding address.
Interests

Organic farming, antiquarian books and typography, old clocks, astronomy and spacecraft

Favorite Music

COMPOSERS: Beethoven, Bach, Chopin, Tchaikowsky, Thomas Tallis, Maurice Duruflé, Aaron Copeland, Ferruccio Busoni, Bernard Herrmann, David Thomas Roberts. MUSICIANS: Maria Callas, Maria Yudina, Arturo Benedetti Michelangeli, Helene Grimaud, Jack Gibbons, Yevgeny Sudbin, John Eliot Gardiner, Elisabeth Leonskaja, Sviatslav Richter, Nikolai Demidenko, Leslie Howard, Marc-Andre Hamelin, Martha Argerich, Bill Evans, Scott LaFaro, Joe Morello, Scott Kirby.

Favorite Books

The Jerusalem Bible (original, 1966 edition), 1582 Rheims New Testament (not Challoner's redaction), A New English Translation of the Septuagint, Virgil's Aeneid, Dante's Inferno, Thomas Aquinas' Summa, Cervantes' Don Quixote, Piers the Ploughman, Bayle's Dictionary (Des Maizeaux transl. 1734); anything by Edgar A. Poe; Pound's Cantos.