jacquie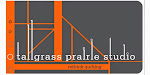 Contact me
On Blogger since January 2008
Profile views - 52696
My blogs
About me

Gender
Female
Industry

Arts

Occupation

Designer, teacher, author

Location

Prairie Village,

Kansas,

United States

Introduction
i love art and design and doing my own thing. i make modern textile art. check out my work or go to my website at www.jacquiegering.com to view my portfolio and shop for my books and my work. questions? drop me an email at jacquietps@gmail.com thanks! enjoy the day.
Who is your favorite artist?