വിജിത...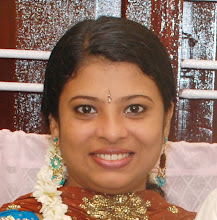 Contact me
On Blogger since May 2009
Profile views - 2234
My blogs
About me

Gender
Female
Industry

Human Resources

Location

Abu dhabi,

United Arab Emirates

Introduction
Happy go lucky fellow...
Interests

Cooking, Movies, Music, Art, Dance

Favorite Movies

Thoovanathumbikal, Meccanas Gold, cast away, Page 3, Mr and Mrs Iyer, 300, Rang De Basanthi, Jab we met, pirates of the caribbean, My sassy girl, Good will Hunting and the list goes on....

Favorite Music

ARR, Raveendran, Burmans, Mhd Rafi, Kishore Kumar, Ilayaraja..