Ashley {hudson's happenings}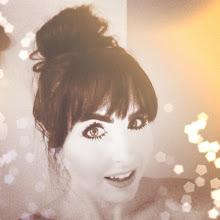 Contact me
On Blogger since June 2009
Profile views - 9293
About me

Gender
Female
Location

Alabama,

United States

Introduction
I'm Ashley. I'm a happy housewife and stay-at-home mom. I just want to make stuff all the time. Or hold my baby. Or sing. Or watch movies. Or have fun with my handsome husband. Or have dessert.

I love listening to all types of music and think reality tv shows are cool. I'll watch any horror movie, good or bad. I love lemonade, videogames, dogs, fashion, palm trees, New York City, Christmas-Time, exploring, the smell of autumn, ch-ch-changes, Elvis Presley, talking, and dreaming. I think that reading, water, and taking pictures are good for the soul. Elephants, ostriches, and the Roman Ruins seem impossible but I've seen them all.

Welcome to my blog....it's about life, love, and beauty. And most of all, it's about my sweet baby boy.