Tai / ClieOS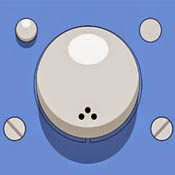 Contact me
On Blogger since November 2008
Profile views - 9519
My blogs
About me

Gender
Male
Occupation

Self-employed

Location

Paloh,

Johor,

Malaysia

Introduction
Half human, half Tachikoma, full time audiophile with a side hobby of collectin earphones and writing audio gear review.
Interests

Headphones, Music, Science & Technology, Movie, Manga, Gadgets, Science Fiction, Chinese poetry.

Favorite Movies

Shawshank Redemption, All movies' Quentin Tahantino, All animations' Hayao Miyazaki, Matrix trilogy, The original Star Wars trilogy, The Bourne trilogy, Avatar - both James Cameron's movie and the animated TV series, not including the dreadful M. Night Shyamalan's version.

Favorite Music

Fairly random.

Favorite Books

Tales from Earthsea (the series), Nausicaa and The Valley of the Wind, Strange Tales of Liaozhai.