Francie...The Scented Cottage Studio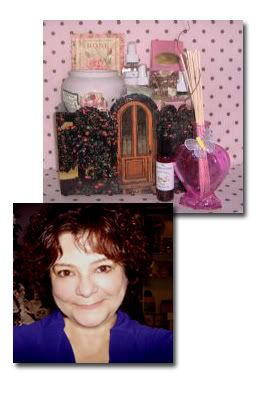 Contact me
On Blogger since February 2007
Profile views - 12655
My blogs
About me

Gender
FEMALE
Industry

Arts

Occupation

living the good life!

Location

SouthEast Georgia,

United States

Introduction
Gentility gone to seed, I'm from a Southern family of good lineage in reduced circumstances. We blame it on the War of Northern Aggression and that my gggrandfather was the second son. While I consider the South my home I grew up with a father in government service. This meant many moves, living in many different places. Marrying a military man meant more moves,more places and a variety of different jobs. One constant was my love of creating, florals,jewelry,painting. When we finally settled down in one place a friend and I started setting up at the mall and selling our creations during the holidays. By this time I was into making candles, potpourri and other smelly things. A national bath and body chain complained to the mall manager that I was taking business away from them. The solution, according to the mall manager, was to open our own store. Our name was different then and we have since bought our own little cottage that was the beginning of The Scented Cottage. For several years we brought some favorites to you on Scented Cottage WebShop. Now I am taking time to create, play and just enjoy life. Thanks for visiting,hope you will leave a comment they are appreciated.
Interests

painting, mosaics, gog, jewelry making, florals, candles....well, creating and crafting !!

Favorite Movies

Midnight In The Garden of Good and Evil, French Kiss, Hunt for Red October, Honeysuckle Rose, Under the Tuscan Sun, Princess Bride, The Quiet Man, Don Juan deMarco, The Holiday, Top Gun

Favorite Music

Praise and worship, The Eagles, Creedence Clearwater Revival, Macy Grey, Black Eye Peas, Toby Kieth, Willie, El Divos, Los Lonely Boys

Favorite Books

Life's Instruction Book..(the Word), Dorothy Sayers Lord Peter Whimsy, The Princess Bride, Sue Grafton mysteries, Robert Parker mysteries...any good mystery.