Pendra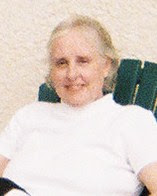 Contact me
On Blogger since May 2011
Profile views - 7820
My blogs
Blogs I follow
About me

Gender
Female
Industry

Education

Occupation

Disabled

Location

Richfield,

Minnesota,

United States

Introduction
We just bought a new (old) house and are busy trying to make it our home. I've always loved to decorate, paint and sew which comes in handy now. I also love to read, scrapbook, quilt, crochet, knit and in general craft. I enjoy gardening and have a BIG empty yard to plan and get started. I would like to learn more about photography and if I want to continue to blog I need to learn more about computers. I am fifty something years old and have been married to my soul mate and best friend for almost 37 wonderful years. We have 2 grown children and 3 grandchildren. Not to forget an adorable red-headed cocker spaniel named Hannah and a BIG fat cat named Layla or Puddy Cat as I call her. I was an elementary school secretary for 20 years before two cerebral aneurysm's ended my career. I am very, very lucky to get to enjoy everyday!!! I strive daily to keep my body moving, my mind active and my memories close to my heart!
Interests

I love to scrapbook, quilt, paint, decorate, crochet, knit, read and garden. I am almost computer illiterate and blogging is a new word to me... but I am not gonna let that stop me, at least not yet!

Favorite Movies

Somewhere in Time, What Dreams May Come

Favorite Music

Changes everyday! Late 60's and early 70's (Hippie music), Johnny Mathis, Luther Vandross, James Taylor...and I can share my BIG secret, I know you'll keep it...I like Barry Manilow when I'm in the mood!

Favorite Books

Dean Koontz, Stephen King, Scrapbooking books and magazines, Quilting and anything Decorating and Painting and I have been known to obsess Word Find Puzzles!
You're going to the moon! What did you forget to pack?
My glasses... oh no!