Gerald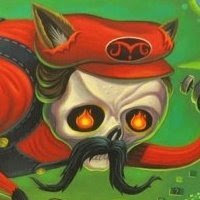 Contact me
On Blogger since May 2005
Profile views - 3564
My blogs
Blogs I follow
About me

Gender
Male
Industry

Arts

Location

Glendale,

California

Introduction
Painting crap since 1975.
Interests

I like Art. And weiner dogs 'cause I own one. You should own one too.

Favorite Movies

There's only one good movie in this god forsaken world. It is called "EVIL DEAD 2: Dead by Dawn".

Favorite Music

It sounds like babies crying and frogs burping. I like the Jackson 5 a lot too.
What would you name your ballet inspired by the sight of children leaping through a garden sprinkler?
I would name my ballet, "Childhood is Ass".