Natalie Mudd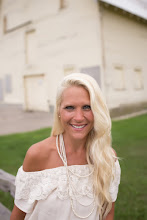 Contact me
On Blogger since May 2011
Profile views - 1463
My blogs
About me

Gender
Female
Occupation

Event Planner/Decorator/Caterer

Location

IL,

United States

Introduction
I have been married to my husband Dave for 11 years. We have 3 beautiful children, Alexia, Cayden and Alivia. I'm very blessed to have such an amazing family. For the past 11 years we have been doing ministry in the Northwest suburbs. We feel a huge calling to this area. We have been blessed with so many wonderful relationships all around us. It is my heart to first and foremost see others come to find a relationship with Christ. It is my desire to make a difference in this world while I'm here on earth. Because of my love for others I decided to start my own business coordinating, decorating, and catering events. I love working with others and making their event the perfect, memorable, unique, tasteful, affordable, day of their lives.
Interests

God, spending time with my family, game nights, baking, cooking, crafting, designing, reading, journaling, playing basketball, pinterest, hosting parties, having coffee with friends, MOPS, serving the needy, helping others, vacationing with family and friends.

Favorite Movies

I like any chick flick and comedy movie. I dislike scary movies because I'm worlds biggest chicken!

Favorite Music

I like tons of music just depends on my mood. I do LOVE Christmas music!

Favorite Books

Bible, Calm My Anxious Heart, Power of a Praying Wife, Power of a Praying Parent, BitterSweet, Redeeming Love, The Forgotten God, Authentic Beauty and so many others I can't even think of!