Happy Dance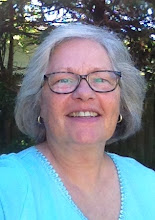 Contact me
On Blogger since May 2012
Profile views - 10656
My blogs
Blogs I follow
About me

Gender
Female
Industry

Non-Profit

Occupation

RETIRED!!

Location

Racine,

Wisconsin

Introduction
Welcome to "Happy Dance!" My name is Bev, and I'm a child of our Heavenly Father. Married to DH, we have eight grown children, and 20 (yes, you read that right) grandchildren. My life has been richly blessed, and it is my prayer that yours may be also. Why "Happy Dance?" Well there are just so many good things in life that I choose to celebrate them. What better way to celebrate even the smallest joy than to do a happy dance?!
Interests

Card Making, Scrapbooking, Grandchildren, Cubs Baseball

Favorite Movies

Bringing Up Baby, Young Frankenstein, Lost in Austen, Pride and Prejudice, 13 going on 30

Favorite Books

Just about anything by Charles Dickens and let's not forget about Jane Austin!