Alli & Win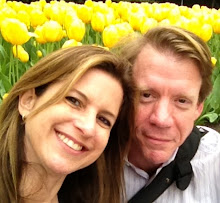 Contact me
On Blogger since December 2006
Profile views - 2903
My blogs
About me

Location

Los Angeles,

CA,

United States

Introduction
Write description here under Edit Profile.
Interests

Cooking, traveling, eating, writing, hiking, anything beach related, eating, eating, exploring new restaurants, eating, cooking, eating, food photography, eating, eating, and ..

Favorite Music

The buzzing in my kitchen or at restaurants.

Favorite Books

Ok, I'm officially obsessed with food. I read cookbooks in bed and enjoy food related books. My newest favorite cook books are A Platter of Fig's and Other Recipes and Summer on a Plate. I recently enjoyed reading The Last Chinese Chef by Nicole Mones.
The first time you had your shoes taken off - how surprised were you to see that you still had toes?
Do you think I actually can remember that?