Steef-Jan Wiggers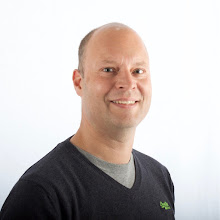 On Blogger since September 2006
Profile views - 4830
My blogs
Blogs I follow
About me

Gender
Male
Industry

Technology

Occupation

Information Architect

Location

Ede,

Gelderland,

Netherlands

Introduction
I have studied BioChemistry/BioTechnology, but I have changed carreers and am now professionally working in Information Technology space. I'm married to Lian, and we have three lovely children: Stan, Ellis and Cato. Finally there is also a young dog, English Cocker Spaniel, called Barry living with us.
Interests

Field Hockey, Soccer, Rugby, Running, Music.

Favorite Movies

Lord of the Rings, Kill Bill, Saving Private Ryan, James Bond Movies, The Walking Dead, Games of Thrones

Favorite Music

Hard-rock, Heavy Metal

Favorite Books

John Grisham The Client, The Camber, Stephen King IT.