Barb @ The Everyday Home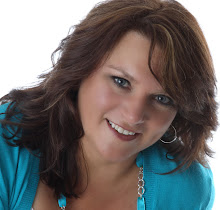 Contact me
On Blogger since November 2008
Profile views - 18976
My blogs
Blogs I follow
About me

Gender
Female
Location

Jacksonville,

North Carolina,

United States

Introduction
Hello - my name is Barb Garrett, and I am passionate about decorating and cooking, even though my real "paying" job is as a Real Estate Broker. I am the proud wife of a retired Marine Colonel whom served 30 yrs, and the even prouder mother to an Army Calvary Scout, and mother-in-law to a beautiful "daughter" who was also a former Army Soldier. They have blessed me with two precious grandsons...my heartbeats. I am offically known as "Grammy."
Interests

Cooking; Gardening; Anything to do with Design; Antiquing; Reading; Playing w/ My Grandson; Chatting w/ My e-friends

Favorite Movies

Knotting Hill, Steel Magnolias, Gone With the Wind (duh!); Cat on a Hot Tin Roof

Favorite Music

Depends on my mood - I listen to everything imaginable.

Favorite Books

hmmm...I am a cookbook and coffee table decorating book collector. Just purchased another Charles Faudre book. As far as fiction, I am reading the Bolynne series.
Paper or briefs?
What have you done for the love of your country lately? Have you thanked a service member today?