Luis K.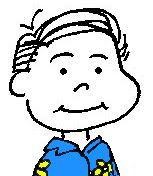 On Blogger since June 2004
Profile views - 3861
My blogs
| | |
| --- | --- |
| Gender | MALE |
| Industry | Communications or Media |
| Introduction | I am the Mayor of Simpleton. |
| Interests | Words, Pictures, Music, Pizza |
| Favorite Movies | Trust, Simple Men, Lost in Translation, Nausicaa of the Valley of the Wind, Ghost Dog, Chungking Express, Eternal Sunshine of the Spotless Mind, Keka, Il Mare, Being John Malkovich, Until the End of the World, Ferris Bueller's Day Off, Groundhog Day, etc. |
| Favorite Music | XTC, Prefab Sprout, Aimee Mann, The Spinanes, The Sundays, David Bowie, Massive Attack, Cambio, Pedicab, Ciudad, Queen, The Southland, Teenage Fanclub, The Waterboys, etc. |
| Favorite Books | Watership Down, Norwegian Wood, The Music of Chance, The Moviegoer, My Life and Hard Times, Momo, The Last Unicorn, Flicker, Bluebeard, All in the Timing, Sex Drugs and Cocoa Puffs, etc. |
Come up with some possible band names for your group that features a washboard and a styrofoam tuba.
Tuba or Not Tuba.