MaryAnn Colandro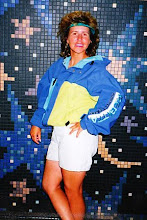 Contact me
On Blogger since September 2009
Profile views - 844
My blogs
Blogs I follow
About me

Gender
Female
Industry

Sports or Recreation

Occupation

Tennis Instructor

Location

Sherman Oaks,

Ca.

Links
Audio Clip
Interests

tennis, swimming, walking, dancing, yoga, speed boats., Florida beaches, Florida attitudes, Florida winters. Conneticut autumns, nice cars, keeping active, teaching and motivating.

Favorite Movies

ET, Moonstruck, goodfellows, Big, Forrest Gump, staying alive, also desparate houswives, Guiding Light soap., Opra, Susie Orman etc.

Favorite Music

Mary J, Neo, Brian Mcnight, Usher, calming music too, Roberta Flack

Favorite Books

Motivational books, Power of intention, Rich dad, Poor dad, Deepok Chopra, Natural health books.
Never mind the turtle. Don't you think you're sure to win?
yes,I will win the mercedes benz car sooner then the turtle, go monavie