Rita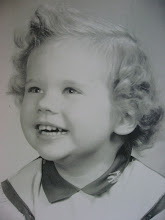 Contact me
On Blogger since June 2006
Profile views - 33756
My blogs
Blogs I follow
About me

Gender
Female
Location

Fargo,

North Dakota,

United States

Introduction
Basically optimistic, house-bound, health-challenged, knocked off my old track, survivor, generally happy, creative, spiritual, and living peacefully with my cat.
Interests

Writing, painting, watercolors, acrylics, making cards, stamping, journals, crafts, papermaking, Chinese brush painting, drawing, sketching, beading, sketchbooks, art journal, zentangles, book binding, polymer clay, calligraphy, fountain pens, paper, letter writing, pen pals, movies, reading, energy work, healing touch, reiki, new age, spirituality, personal growth, cats, birds, fish, healthy cooking, family, disability, fibromyalgia, learning, laughter.

Favorite Movies

The Secret, It's A Wonderful Life, A Christmas Story, Powder, Michael, Forest Gump, and many, many more. Love independent films!

Favorite Music

New age, Meditation, Light Rock, Classical, Oldies

Favorite Books

MANY MANY!! Pillars of The Earth is a great one.