Marcus Brocket (A.K.A. Brocket the Rocket : )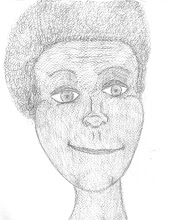 On Blogger since March 2011
Profile views - 2130
My blogs
About me

Gender
Male
Occupation

Student

Location

Ashpot,

CT,

United States

Introduction
Personal quote: "They don't call me Brocket the Rocket for nothing!"
Interests

Spy equipment, science, reading

Favorite Movies

Harry Potter and the Prisoner of Azkaban

Favorite Music

Rock

Favorite Books

Scary School by Derek the Ghost, Nate Rocks the World by Karen Pokras Toz, Harry Potter series by J.K. Rowling- there are lots.
What is happening right now?