Heather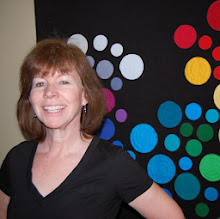 Contact me
On Blogger since October 2007
Profile views - 4775
My blogs
Blogs I follow
About me

Gender
Female
Industry

Arts

Occupation

Quilter

Location

Baltimore,

Maryland,

United States

Introduction
I've been quilting for almost 30 years and don't think I'll ever tire of it. Founder of the Baltimore Modern Quilt Guild. Planning Quilt Domination in Central New York. Mom to Kyle and Katie. Partner of over 30 years to Harvey. Chase, Ty and Oreo round out our crew. Thanks for stopping by. I love your comments, they brighten my day!
Interests

I've recently fallen in love with photography and I'm diligently trying to learn Photoshop. Beading, quilting, scrapbooking, cooking and reading would be favorite inside pursuits. When we get outside, hiking, camping, kayaking and hanging at the pool or beach are favorites.

Favorite Movies

I don't see enough to have a list!

Favorite Music

Anything! Harvey is the program director/afternoon jock for the best rock radio station in town, so of course I listen to that. Otherwise, hip hop with the kids, pop, jazz, even a little country now and then.

Favorite Books

I'm an Oprah book junkie, with a few self improvements thrown in for good measure.