Michelle @Pen and Hive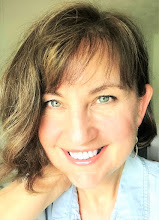 Contact me
On Blogger since September 2009
Profile views - 4480
My blogs
About me

Gender
Female
Occupation

Beekeeper

Location

Tennessee,

United States

Introduction
Michelle is a beekeeper and master gardener. She writes and speaks about beekeeping, DIY projects, and how to live your best creative life.
Interests

Writing and public speaking. Traveling, upcycling, decorating, gardening, reading, art, dogs, chickens, bees, composting, health & fitness, fashion, home decor, self improvement.

Favorite Movies

Casablanca, Double Indemnity, Breakfast At Tiffany's, Pride And Prejudice, You've Got Mail, Notting Hill, Rear Window, Little Women, Sense And Sensibility, Raiders of the Lost Ark, Star Wars, Mr. Smith Goes To Washington, Meet John Doe, Gone With The Wind, A Streetcar Named Desire, 13 Going On 30, Steel Magnolias, Enchanted April, The Lives Of Others.

Favorite Music

The buzzing of bees.

Favorite Books

The Chronicles Of Narnia, Les Miserables, A Room With A View, Robinson Crusoe, Lord Of The Rings, Beau Geste, The Remains Of The Day, Enchanted April, A Tree Grows In Brooklyn, To Kill A Mockingbird, The Genesis Code, The Egg and I, Jane Austin, C.S. Lewis, G.K. Chesterton, All of Richard Halliburton.