Cindy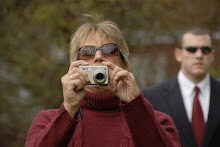 Contact me
On Blogger since March 2008
Profile views - 6327
My blogs
Blogs I follow
About me

Gender
Female
Location

Elkhorn,

Nebraska,

United States

Introduction
I am seeking serenity by "keeping it simple" My sons are ages 24 and 19. I adore my saint of a husband, Jim. His children are a 24 yr. old son, a married daughter and her husband who have our two little grandaughters. Regardless of ups and downs, I look for the good in our lives.
Interests

Reformation, Sleep, Balance, Single Tasking, View of the sunset from our covered deck, Vintage Christmas, Green Bay Packers, Autumn, Antiques, Gardening, The Office, Cruises, hiking, Cooking, Talking, Cheese, Diet Dr. Pepper, Yellow Labs, Fostering Rescue Puppies, eyes, rain, thunder, storms, My Lifelong Friends, Al Anon, laughing, loving, giving, acceptance, serenity

Favorite Movies

National Lampoon's Christmas Vacation, Second Hand Lions, Wizard of OZ, Sleepless in Seattle, It's A Wonderful Life, It Happened One Night

Favorite Music

Earth Wind and Fire, Classical, Jazz, Bach, Mozart, Faure's Requiem, Chaka Kahn, Carmina Burana, Alex when she sings, Seal, Luther Vandross, 70'Pop Music, Rose Royce, Andrew Peterson, Doobie Brothers, Marvin Gaye, Gospel, (I'm a singing black woman in another life)

Favorite Books

Al Anon literature.