Jason Casey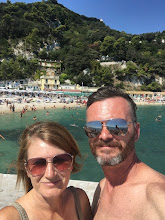 On Blogger since May 2004
Profile views - 2403
My blogs
About me

Gender
Male
Location

Ancona,

Italy

Introduction
Born in Santiago, Chile I have grown up on the move - lived in some 15 different homes. I am a 'word' person - enjoying almost anything to do with books and literature. I love exploring God's great world and helping people find their place in it.
Interests

Traveling, exploring, writing, strategy games and the sea.

Favorite Movies

The classic male epics - outside of those, The Fifth Element, anything by M. Night, The Perfect Husband, Moulin Rouge and Clue.

Favorite Music

Jem, Simon & Garfunkel and Harry Connick, Jr.

Favorite Books

Anything by Tolkien, Robert Jordan and Robin Hobb. I also like Anne Rice and am curious about her latest Christian endeavors.