Lara + Chris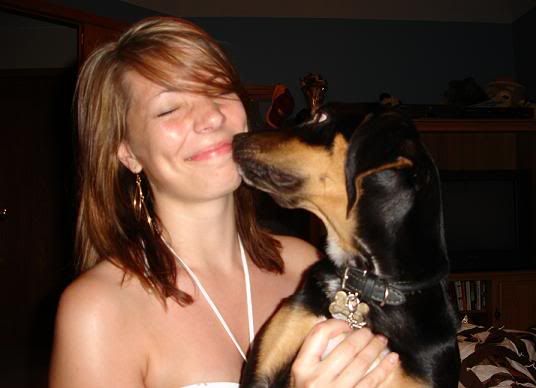 Contact me
On Blogger since January 2005
Profile views - 42820
My blogs
Blogs I follow
About me

Gender
Female
Location
Midwest, United States
Introduction
We are Lara and Chris, raising Carys. She was born on 7/7/11 - lucky girl! She's absolutely everything we ever wanted (though we hope to have more "everythings" one day!).

Before Carys, there was Caleb. Devastatingly, on April 12, he was born at 19w3d old and lived for just 20 minutes.

On September 30, 2010, I had a transabdominal cerclage placed to treat the incompetent cervix that caused the loss of Caleb.

It worked and gave us Carys!

The "Letters to Carrots" come from a nurse who, when I said her name was Carys, asked, "You named your daughter CARROTS?"

The text behind the blog header, as well as the blog title, is from a favorite poem: "You are my I love you" by Maryann K Cusimano.
Interests
I like photography. And reading. And watching TV. And growing babies.
Favorite Movies
The Princess Bride, Shaun of the Dead, Fight Club, True Romance, Old School, Office Space, Indiana Jones trilogy, Snatch, Romeo & Juliet.
Favorite Music
A3, Linkin Park, Cake, Dropkick Murphys, Gorillaz, Massive Attack, My Chemical Romance, Moby, Beck, Kanye West, Lady Gaga, Queen, 2 Skinnee Jays, Pink Floyd
Favorite Books
I am an avid reader. I will read anything. Books, magazines, newspapers, shampoo bottles, cereal boxes, blogs, and anything else that contains the printed word.
You're going to the moon! What did you forget to pack?
YOUR MOM. Hahahahahahahahahhahaha... damn, I'm funny.